Enjoy local produce, delivered to your door
Home from Home are delighted to be working with Chris, Olly and the team at Rogers & Son Butchers in order to make your stay that much more special.
Be it a special occasion, family barbecue or you just want to indulge, and savour produce from our beautiful region, simply choose from the handpicked meats below and Rogers & son will deliver to your door.
Committed to quality and customer service, Rogers & Son will be more than happy to assist you with your order and even advise you on the best way to cook and prepare the meat for the ultimate taste.
Make the very most of your holiday with Home from Home and enrich your wonderful experience with this fantastic opportunity.
Simply sit back, relax and get in touch with Rogers & son ahead of your arrival or during your stay to place your order…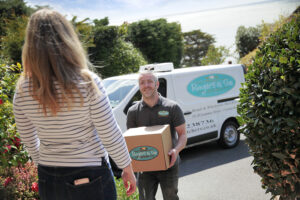 When you are staying in one of the most beautiful parts of the UK why not enjoy the produce, surrounded by lush and fertile pastures, which creates superb grazing.
At Rogers & Son, we know our farmers, we know our animals & we know what wholesome lives they lead, this puts us a unique position of being able to offer you this spectacular produce ready for you to enjoy, while enjoying your holiday and helping you feel like you really are home from home!
We age our produce in our own Himalayan salt chamber which enhances not only the flavour but the texture too.
How to place your order:
We try and keep it nice and easy – If you have any questions at all just get in touch via chat at the bottom of the page or drop us a line via email meatus@rogersbutchers.co.uk
Select the product and add to basket.
Proceed to checkout.
Add your arrival date, property reference number, contact number and any specific requirements in the comments box.
In the delivery address just enter the name of the property you are staying in.
We will contact you within 24 hours to confirm your order.